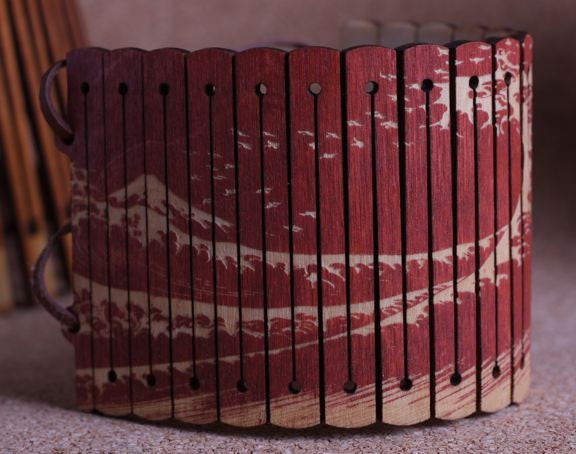 Some people, you don't remember the first time you met them, just that you turned around one day and you were friends. Kevin is like that, he's a tinker by trade, a jack-of-all-trades. I can't remember the first project we worked together on, but my favorite one to date was a 3D printer class we both took back in March. He's just a lot of fun to work on a project with. Always full of information and ideas.
This picture of him bent over a machine with a screwdriver in hand is totally him. He also exemplifies a new kind of craftsman, one who is inspired by the past and unafraid of the technology of the future. The name for it in our circles is Technocraft. He makes these beautiful hand dyed and laser cut wooden bracelets and earrings from traditional wood cuts in the 12th and 14th century. A marriage of old and new that I find inspiring.
If you haven't seen his stuff before in one of the shops downtown, I encourage you to check out his
Etsy shop
for a small taste of his work. Have a great morning everyone! I'm so excited to be sharing these great artists with you.