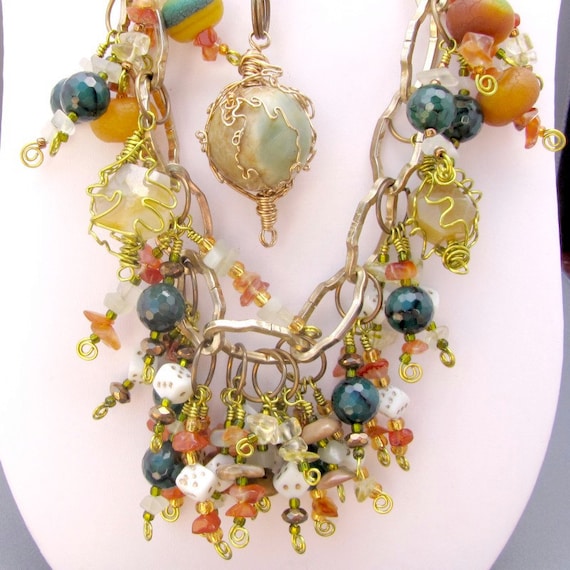 Whimsy is a fun element in a designer. Elizabeth is one of the best I've seen at cobbling together funny stories and random bits of metal and glasswork to create one-of-a-kind pieces of art. Just check out her charming necklace, gambler's lucky charm which has little mini-dice scattered in it.
I've tried to think of a serious story to tell you all week about Elizabeth as she leads a local jewelry beading group, but honestly like the jewelry, Elizabeth is a blast hang out with and grab a drink while she makes you laugh with quirky tales.
She's got this lovely ability to see the best in the world sideways which is entertaining. Of all our members, she's probably grown the most in the past year and her art reflects that. If you get a chance, drop by her Etsy shop
here
and check out her work. The names are great.