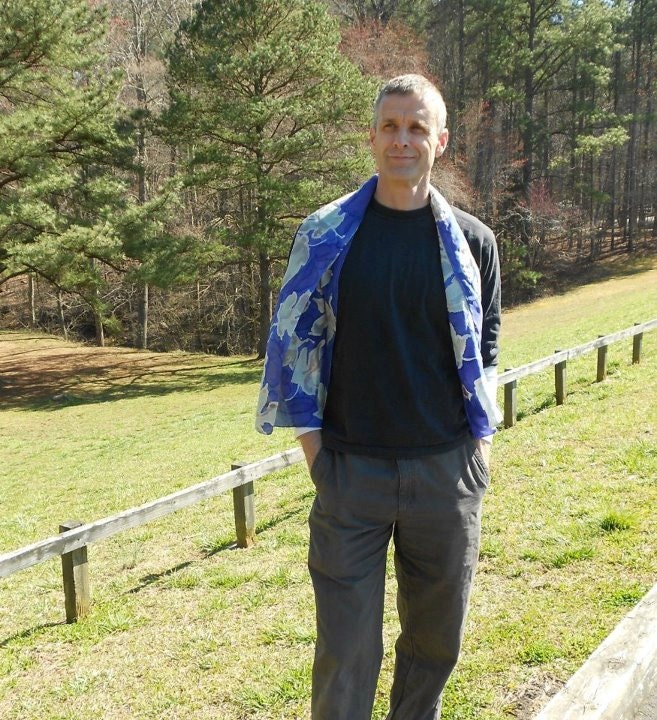 Certain people, if you're going to do something crazy or you don't know if you can pull off, you want them in the fox hole with you. Shannon and I have collaborated on more projects than I can count and had a great time doing it as well as sharing office space. She's a dyer, I'm a sewer. It's a good combination.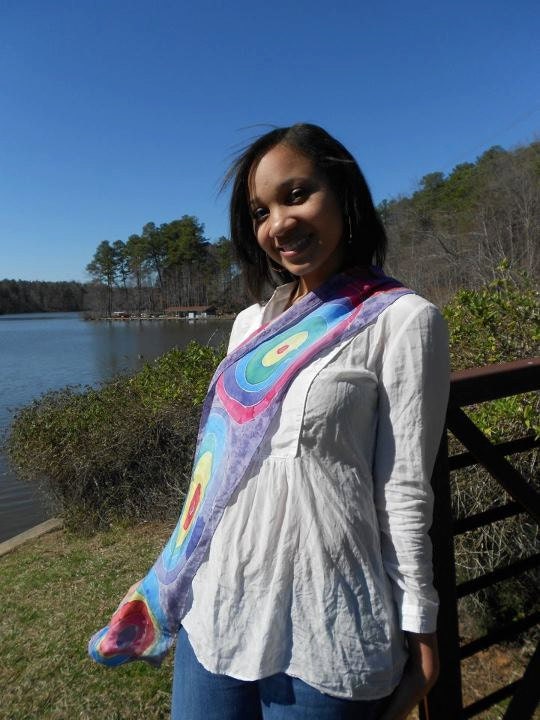 She does lovely work in silk and cotton custom printing and hand painting one-of-a-kind pieces of art either by order or from nature. She also teaches silk printing as one of the instructors at Techshop RD from time to time.
If you want to get a unique gift for someone in your life who loves custom scarves and silk, I recommend dropping by her booth next week. She also does great custom cotton tees. Check out her
Etsy shop
here.