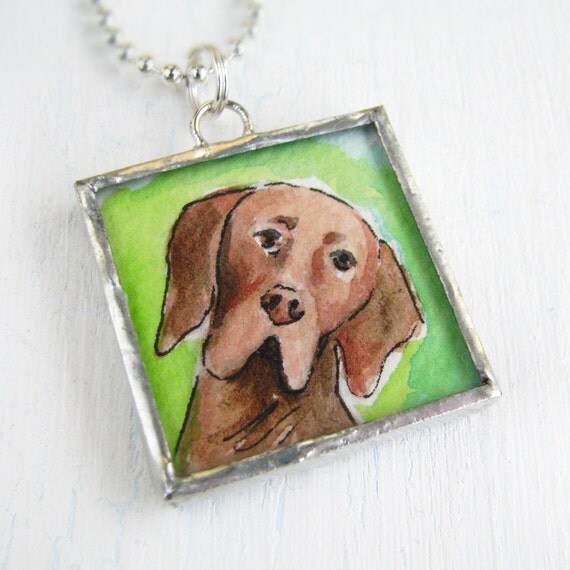 I love artists who combine different mediums. Andie mixes hard metals with delicate watercolor pendents to create mini works of art. It's a lovely Victorian heirloom craft back when sweethearts would make mementos of each other to hold close to their heart. Andie takes a modern twist on this beloved art and reinvents it for today. Acorns, fish, beloved pets, and whimsical craft.
Since I love dogs, I pulled this pendent out of her
shop
. I invite you to look through her shop and find something you like or commission your own Objet D'Art. Have wonderful day and see you at the show tomorrow!