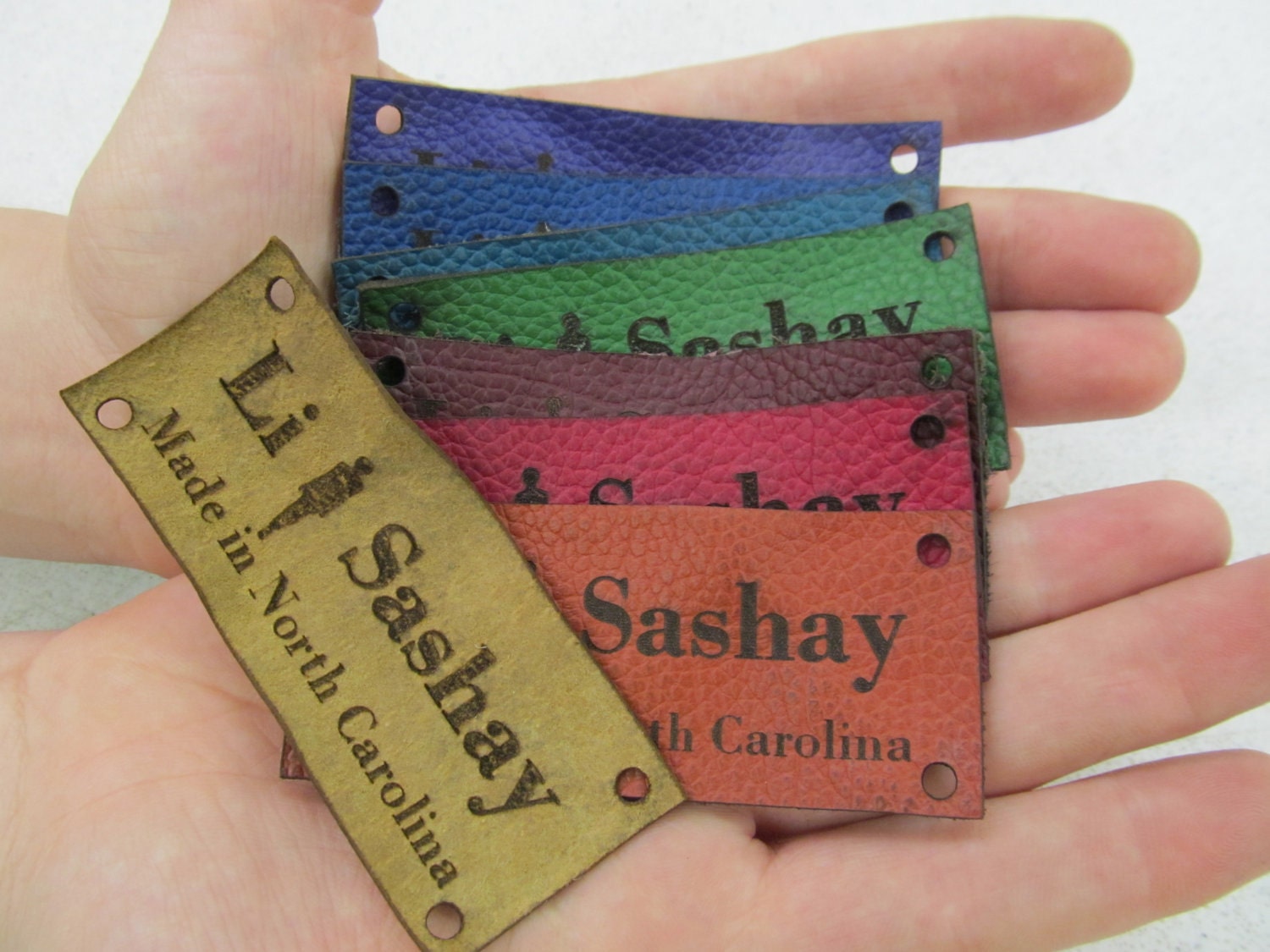 The first of our designs I am releasing this fall is our new leather labels for the season. They stand as a wonderful symbol of quality on our high-end couture pieces. These labels feature several specific improvements this season to stand up to a host of abuse and still look good.
First the labels are mineral dyed instead of vegetable dyed. This is a much higher quality and won't run or bleed the way traditionally finished vegetable labels will. I picked MBA quality cowhide this season. The leather is a lovely buttersoft that helps the textures pop in logos. Beside being resistant to bleeding, mineral dyes also create a better texture for the customer. The finish lacks the traditional wax, oil, or plastic feel used in vegetable dying. My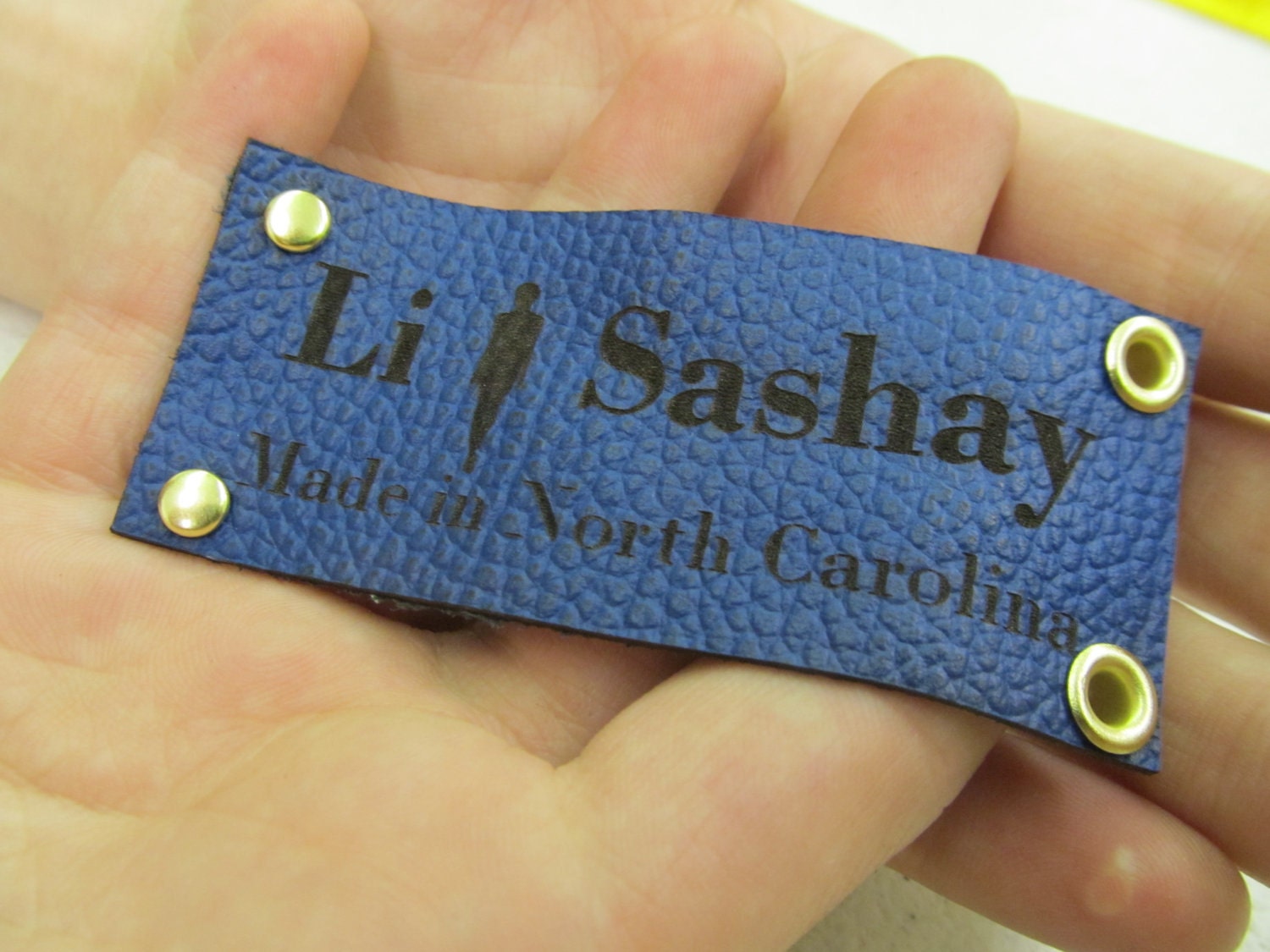 favorite part is it sews easier making it a joy to work with.
Second, hardware. I have really fallen in love with hardware as a way to up the quality presentation for customers. You can either do rivets (traditional) or eyelets which goes great for things like: bookbinding, jewelry making, luggage tags... anything that would have a leather or silk cord go through it.
I've narrowed it down to the 8 colors on trend for the season that take etching the best for readable tags (most important for brand logos). You can order a kit with a selection of leather and hardware for $10 off Etsy all fall:
http://www.etsy.com/listing/81380017/custom-leather-labels-color-sample-new
I encourage you to order yours today. Have a great week. Check in next week for Day Two.